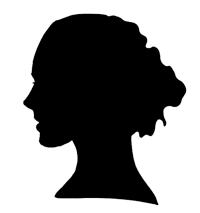 Ana, Founder & President
Ana Jovancicevic is a dynamic lifestyle publicist and is the founder and principal of Handcrafted PR. In her 14 years in the industry, Ana has handled the launch and promotion of some of the world's most well respected spirits brands and restaurants. While working with The Distilled Spirits Council of The United States, Ana lead the national cocktail trend PR campaign for this esteemed organization. She remains a constant resource for reporters writing about the spirits world and maintains an up to the minute understanding of the industry – from production through distribution. Because she has her finger on the pulse of consumption trends, Ana has been quoted as an expert in publications such as New York Times, The San Francisco Chronicle, Newsday, The Dallas Morning News and The New York Daily News to name a few.
Prior to setting up shop with HCPR, Ana served as the Vice President of the Food, Wine and Spirits division at one of Manhattan's leading PR firms which specializes in luxury brand-building. Ana's experience as a publicist began with her launch of Food World Media, a PR and Marketing organization dedicated to the promotion of food industry businesses that practice sustainable food productions. Before immersing herself in the PR world, Ana was the founder and CFO of wired kitchen, a web-based software company providing procurement and inventory management software and services to the foodservice industry. Over the three-year period Ana was with wired kitchen, she not only developed skills as a savvy food professional but polished her abilities as a marketer and business strategist, placing wired kitchen as a featured company in numerous food and technology conventions.
Ana began her professional life as an investment banker working with boutique investment banks in NYC and Kuala Lumpur, Malaysia. She excelled while working in the financial field, but her passion always turned to the food/drinks world. Ana holds a BA in Economics and Italian Studies from Wellesley College and is fluent in French, Italian and Serbian. An ardent lover of wines and spirits, Ana worked as Cellar Master under the tutelage of Andrea Immer at Windows on the World and has taken Master Sommelier Wine Classes. She is also a member of Slow Food USA. Ana lives in Brooklyn, NY with her sons, Hudson, Indy & Oden, and husband Doron.